Concrete
Acid Staining
Done the Right Way!
Concrete Staining and Coatings
MAC Concrete Coatings, based in Farmington Utah, specializes in concrete acid staining, garage floor coatings, concrete sealing, crack repair, patching, and custom design. We do interior and exterior work. We serve homes and businesses.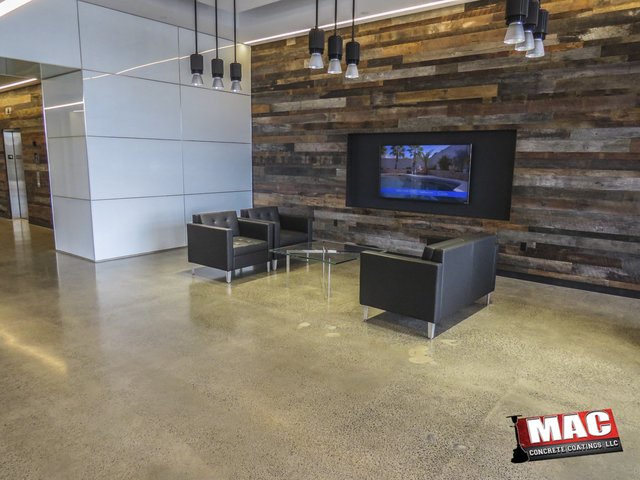 Acid Staining
Acid Stain is a very durable product and can be applied to both interiors and exteriors like: walks, entrances, driveways, living rooms, bathrooms, patios, high traffic areas, and even vertically to any cementitious surface.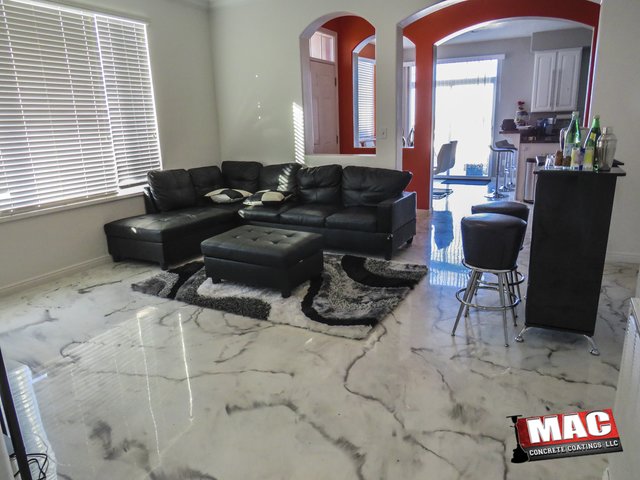 Epoxy Coatings
Epoxy floors are so strong that they can be used in even the most demanding of industrial environments. Epoxy floors with quartz sand have excellent anti slip properties.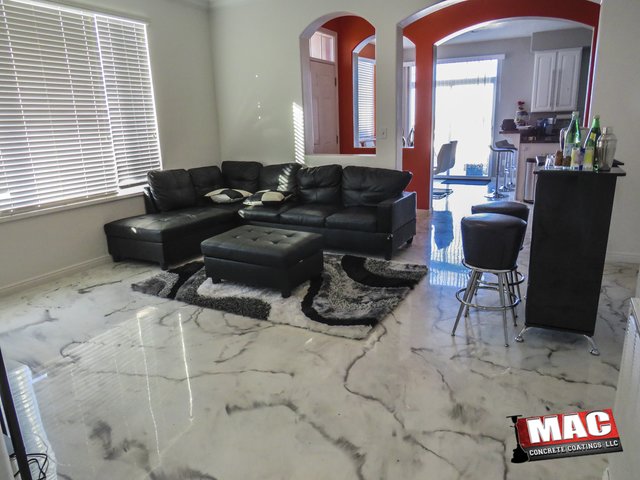 Garage Floor Coatings
Epoxy based but they actually have colored chips or flakes laid within the floors for decoration. The flakes also provide a slightly rough surface that provides good anti slip qualities.
Polished Concrete
Polished concrete flooring is hardwearing and will not chip or dent like softer surfaces such as timber and tiles.
Retaining Wall Staining
If you have a concrete retaining wall on your property, you want to make it look as nice as possible. The concrete retaining wall is often a dull gray color or white washed, but you can stain it to be many other colors.
Custom Design
We can do almost any pattern (diamonds, square, circles, borders, and more).
Concrete Repair
Cracks, chips, patching, and more.
Serving you from Farmington, Utah
MAC Concrete Coatings services cities in the Salt Lake City and Northern Valley areas such as Farmington, Layton, Kaysville, Bountiful, Murray, and Sandy. We will service most of Utah and even surrounding states. Contact us for a quick quote.
Why Use a Concrete Stain?
It boils down to one word: character. Concrete stain does more than simply add color. Rather than produce a solid, opaque effect like paint or colored coatings, stains permeate the concrete to infuse it with rich, deep, translucent tones. It is important to keep in mind even when treated with the same staining product in the same shade, no two concrete floors will look alike. It's this variability, rather than uniformity, that gives stained concrete its broad appeal and permits an infinite array of special effects.
Contact MAC Concrete Coatings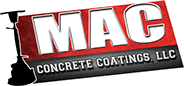 MAC Concrete Coatings, LLC.
124 W 1340 S
Farmington, UT 84025
(801) 699-0554